Below, we've answered some of the questions that are often asked.
Tae Kwon Do is a Korean Martial Art. The literal translation is "Tae" foot, "Kwon" hand, "Do" art. Meaning, "the art of kicking and punching". However, Tae Kwon Do is much more than just kicking and punching. It is a non-violent art that physically conditions the entire body and teaches a peaceful way of life.
Classes are held Monday through Saturday. Please refer to our schedule page for specific details.
We are located in the same shopping center that includes the U.S. Post Office, Burlington Coat Factory, behind Taco Bell. Our address is 10489 Southern Boulevard Royal Palm Beach, FL 33411.
4
How often should students attend class?
A student may attend as many classes as they would like from the weekly schedule. Depending on the membership chosen.
5
Are there any particular fitness requirements?
You don't need to get in shape first or have extreme flexibility; those are attributes that will gradually increase as you participate in class.
6
Will there be any other beginners in my class?
Yes. Standard classes are organized by age and belt ranking.
7
What do I need to wear for class?
The traditional white Tae Kwon Do uniform and belt, which is included in our introductory offer, is the preferred attire.
Prices vary on the membership chosen.
9
Are there any age requirements or restrictions?
We accept students of all ages ranging from 4 years old and up.
10
Is there a maximum age for students?
No, as long as you are in good health. Tae Kwon Do training will improve your strength, aerobic capacity, and flexibility, helping you feel years younger.
11
Do girls learn Tae Kwon Do?
Absolutely. Many of our students are female. The health and fitness benefits, as well as the self-defense aspect, are equally important to everybody.
12
Does Tae Kwon Do training make a child aggressive?
We teach a practical, responsible program. Children learn that Tae Kwon Do is about discipline, respect, and self-control, not violence.
13
Do students learn to spar?
Sparring classes are available beginning at the Green belt level. Students learn to defend themselves against a real opponent. Sparring is closely supervised by the instructor and students always wear protective gear.
14
What opportunities are available to compete in tournaments?
Several tournaments are held in the area each year. Students may enter competitions for form (Poomsae), weapons, or sparring. These optional events offer a great chance to test yourself against others.
15
Who teaches the classes?
Our instructor, Grand Master Yoon, is a World Tae Kwon Do Federation Ninth Degree Black Belt and former national champion of Korea. He has 54 years of Tae Kwon Do experience and has been teaching Tae Kwon Do for over 40 years. He has been teaching in Wellington since 1997. Black belt student instructors aid in class instruction for beginner and intermediate classes.
16
How do I found out more?
Call us or stop by. You are welcome to observe one of our classes. If it looks interesting, we offer a low cost trial special that lets you determine if Tae Kwon Do is right for you.
1
What ranking system is used?
A series of colored belts which lead to a black belt indicate a student's achievement level. The progression of belts used at our school are:




White



White Advanced



Yellow



Yellow Advanced



Orange



Orange Advanced



Green



Green Advanced



Purple



Purple Advanced



Blue



Blue Advanced



Brown



Brown Advanced



Red



Red Advanced



Deputy Black



Black



2
How do students get to the next belt level?
Students must pass a physical and oral test. When you have proven that you are ready to move to the next level, (through class participation and discipline) you will be awarded with a specific stripe at the tip of your belt. Once all stripes have been achieved you are ready to test.
3
Why do students earn stripes in class?
To qualify for the promotional test, students must first earn belt stripes in class. These stripes show mastery of a skill necessary for advancement from one belt to the next.
4
How long does it take to earn a black belt?
A diligent student can earn his or her black belt in about three years.
5
I've earned my black belt, what's next?
By earning a black belt it shows that you have mastered the basics of Tae Kwon Do. Now you are ready to use this knowledge and skill to further advance you to the next degree and assist lower belt students to achieve the same goals!
6
Is the black belt the highest rank?
There are nine levels (degree) of black belt. Each degree takes longer than the previous to achieve. As a point of reference, Grand Master Yoon recently tested for his Eighth Degree.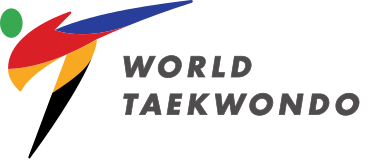 Palm Beach Super Taekwondo | Located at 10489 Southern Boulevard Royal Palm Beach, FL 33411 | Telephone (561) 795-1199